"Curiouser and curiouser!" exclaimed Alice as she stepped into the enchanting world of Wonderland. Imagine hosting a birthday party where your child and their friends embark on a thrilling adventure filled with whimsical characters, tea parties, and delightful surprises. An Alice in Wonderland-themed birthday party promises to create unforgettable memories and bring the magic of Lewis Carroll's timeless tale to life. Let's delve into the magical realm of Wonderland and discover how to throw the perfect Alice in Wonderland birthday party!
Invitations
To set the tone for the party, design invitations that mirror the iconic elements of Wonderland. Use vibrant colors, playful fonts, and illustrations of characters like Alice, the Cheshire Cat, the Mad Hatter, and the White Rabbit. Consider adding a quote or two from the book to add a touch of whimsy.
Decorations
Transform your party space into a magical Wonderland with imaginative decorations. Hang giant playing cards on the walls, use colorful teapots and teacups as centerpieces, and scatter plush rabbits and Cheshire Cat figurines throughout the room. Incorporate "Drink Me" labels on bottles, and "Eat Me" labels on treats like cookies and cupcakes. Here are some ideas and décor from Blow Me Away Balloons from a recent party at The Castle at Rockwall.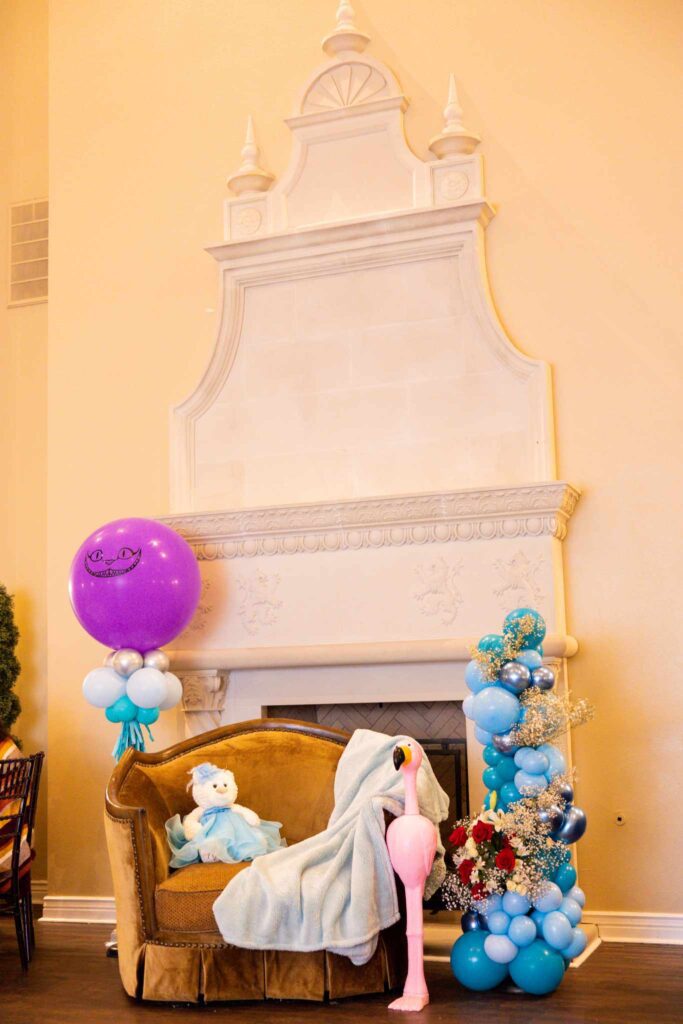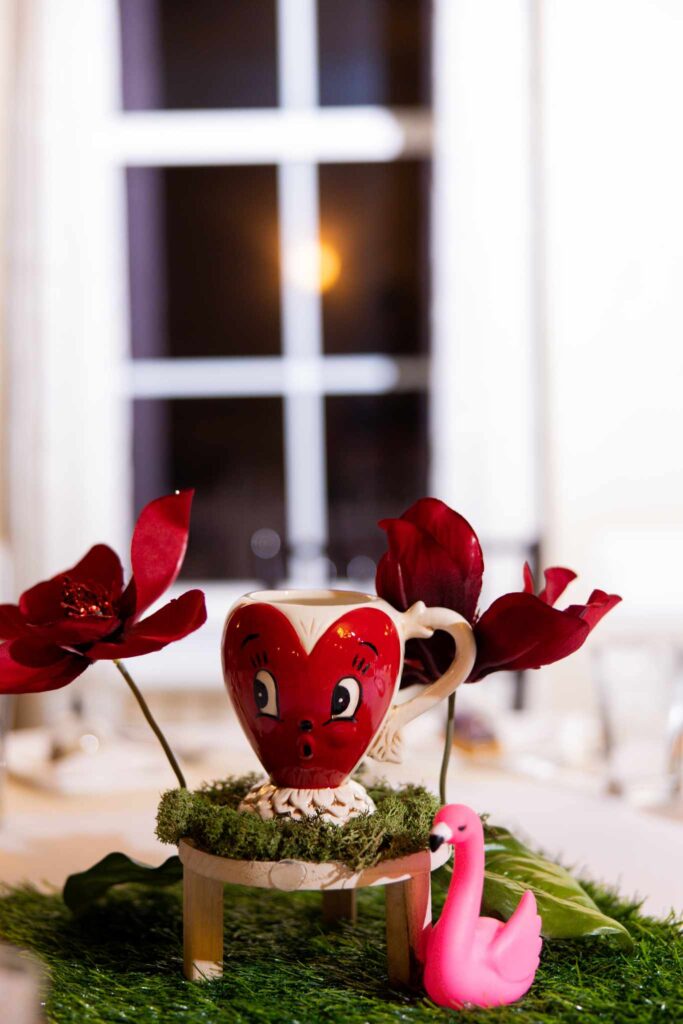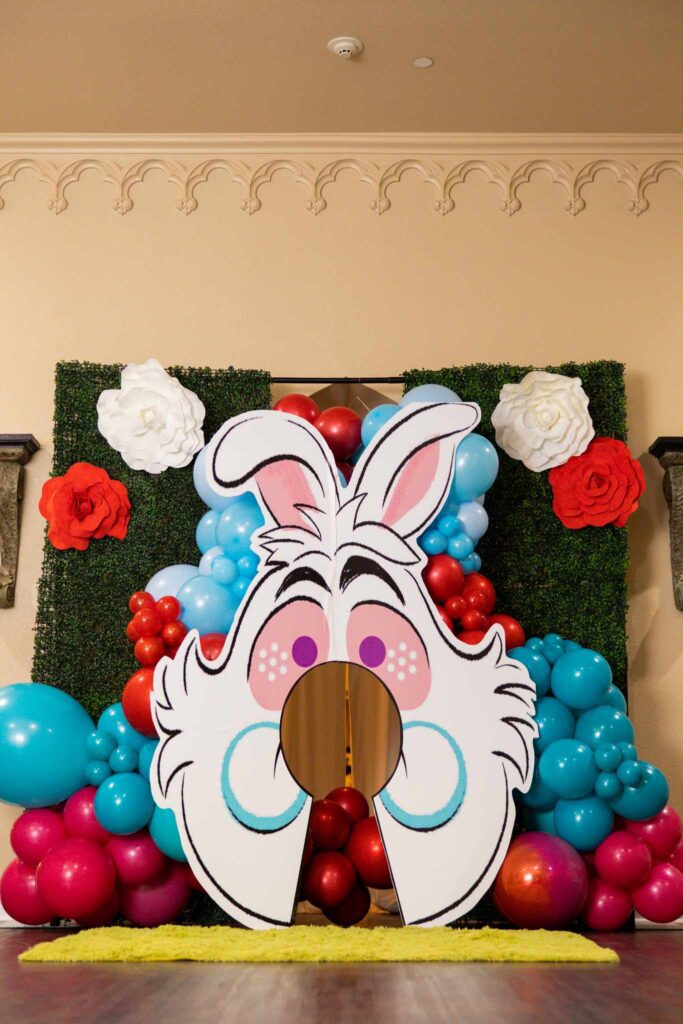 Table Setting
Create an enchanting table setting for your tea party, with mismatched teacups, saucers, and plates. Cover the table with a vibrant tablecloth and use teapot-shaped name cards to assign seats for each guest. Don't forget to include colorful napkins and whimsical cutlery to complete the look.
Costumes
Encourage the guests to dress up as their favorite characters from the book. From Alice's blue dress and white apron to the Mad Hatter's eccentric attire, each child can embrace their unique Wonderland persona. Provide costume accessories like headbands with rabbit ears or Cheshire Cat tails to add an extra layer of fun.
Activities and Games
Engage the children in exciting activities and games inspired by the events in Alice's adventures. Some ideas include:
Pin the Smile on the Cheshire Cat: A playful twist on the classic "Pin the Tail on the Donkey" game.
Queen of Hearts Croquet: Set up a mini croquet course with cardboard flamingos and hedgehog balls.
Mad Hatter's Hat Toss: Children can toss top hats onto targets to win prizes.
White Rabbit's Scavenger Hunt: Hide small trinkets or themed goodies around the party area for the children to find.
Mad Hatter's Tea Party: Host a delightful tea party with small sandwiches, colorful cupcakes, and fruit punch in teacups.
Cake and Treats
The birthday cake is the centerpiece of any celebration! A whimsical cake inspired by Wonderland can feature elements like a teapot, playing cards, or even a miniature scene of Alice's journey. Additionally, serve an assortment of treats, including cookies labeled "Eat Me," cupcakes with magical designs, and colorful candies for the young guests to enjoy.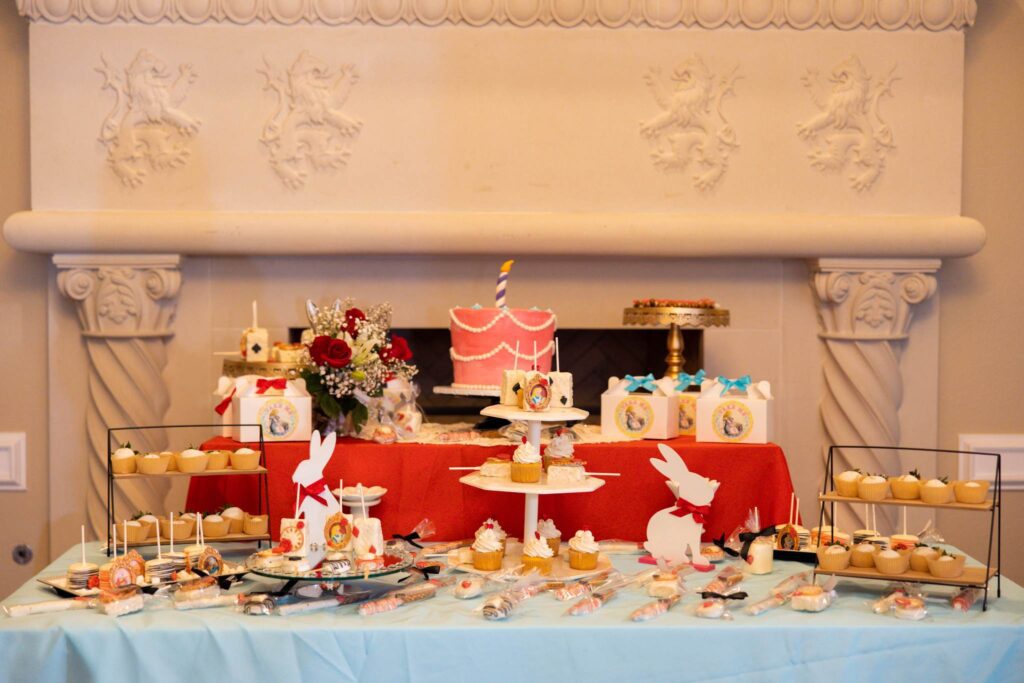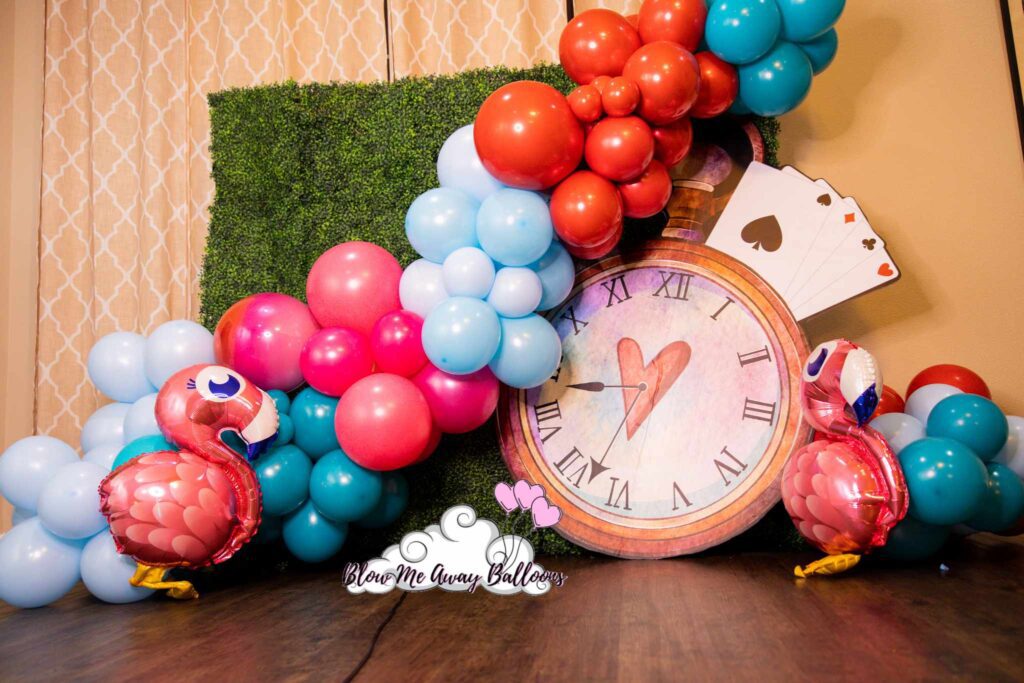 Party Favors
Thank the guests for attending the unforgettable adventure with charming party favors. Consider handing out small tea sets, Wonderland-themed coloring books, keychain charms featuring characters from the story, or even personalized bookmarks.
An Alice in Wonderland birthday party is an opportunity to transport young minds into a world of enchantment, curiosity, and endless possibilities. With its eccentric characters and fantastical elements, this theme promises an exciting and memorable celebration for the birthday child and their guests. So, "Don't be late for this very important date" and get ready to embark on a whimsical Wonderland adventure!